Professional mobile stages and stage audio services for bands, concerts, festivals, ceremonies, speakers, runways and more.
Mobile Stage Rentals in Tampa, FL
The world is your oyster, and we can help set the stage. our mobile stage rental in Tampa, FL allow you to rise above the crowd and can help ensure that your voice is heard and your presence is seen. Whether you're looking to put on a local concert, are hosting a guest speaker (i.e. a politician), or whatever else, a portable or mobile stage could go a long way. If you're looking for stage rentals and audio services in the greater Tampa, Florida area, we have both the equipment and skills that you need.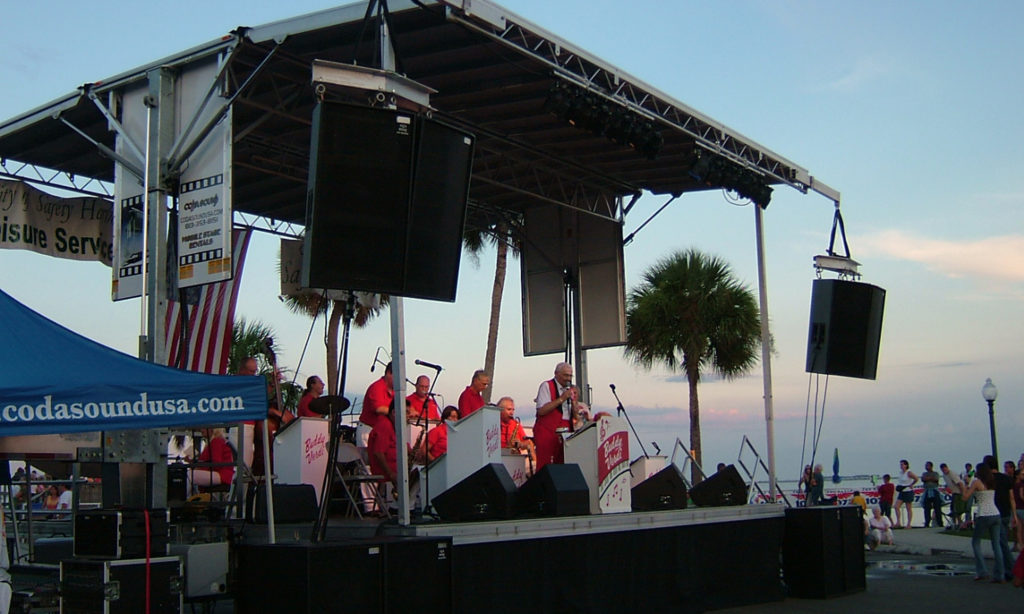 Stage Rentals in Tampa, FL
Providing and setting up mobile and portable stages ranks among our most popular services. That said, we also help individuals and organizations with many other aspects of event management and hosting. We can also set up and manage sound equipment, ensuring top-notch acoustics, and making sure that performers and speakers can be heard loud and clear.
Coda Sound has helped clients host:
Local festivals, fairs, and farmer's markets
Indoor and outdoor concerts
Various ceremonies, including weddings and religious events
Public events hosted by cities and community leaders
Fashion shows (including setting up runways)
Events at car dealerships and other businesses across the Tampa area
The above covers just a portion of our offerings. We offer flexible services and can adjust to practically any environment. Get in touch if you want to learn more about how we can assist.